WE ARE SJS
Slow Jam Sundays (Baby making music…or just practice) has become well-known as SJS – and Vancouver's best night. DJs Marlon J. English and P-luv, alongside hosts Ariel Swan and Aaron Dudley, have built a recognizable brand, bringing together great people and music to match. SJS is a sexy video dance party featuring all your favourite old school (and new school) slow jams, spun by Marlon and P-luv.
Since its inception in the summer of 2012, SJS has been hosting events, and has grown from a small night entertaining close friends to one of Vancouver's biggest, most sought after parties. Sticking close to these roots, SJS throws intimate parties free of cover in addition to the regular 700+ guest nights that are so in demand. In 2013 Slow Jam Sundays started a concert series, featuring artists such as Dru Hill, Dwele, Ginuwine, Big Daddy Kane, Salt-n-Pepa, and many more to come! Taking over a wide range of venues – from clubs, restaurants, hotels and bars, to stadiums and even boats – SJS is a caravan night that never plays the same venue consecutively, keeping the party fresh.
Slow Jam Sundays' live DJ performance includes a video set mixing old school RnB and new favourites to get the crowd singing, dancing, and having the time of their lives. SJS has emerged as a unique brand of entertainment with a broad fan base of loyal supporters. Everybody who comes out to an SJS night has a great time, and some say it's "the only night." Best crowd. Best music. Best night.
All of us at SJS would like to thank our amazing fans and all of you who have supported us along the way. SJS was nominated for VNA's Event of the Year, as well as Best Urban Night in 2013 and 2014 (Which we won as well as best Urban DJ Marlon J English)
If you don't already, follow us on any of the social media outlets below, and join the movement. Thank you from Ariel, Aaron, Marlon and P-luv.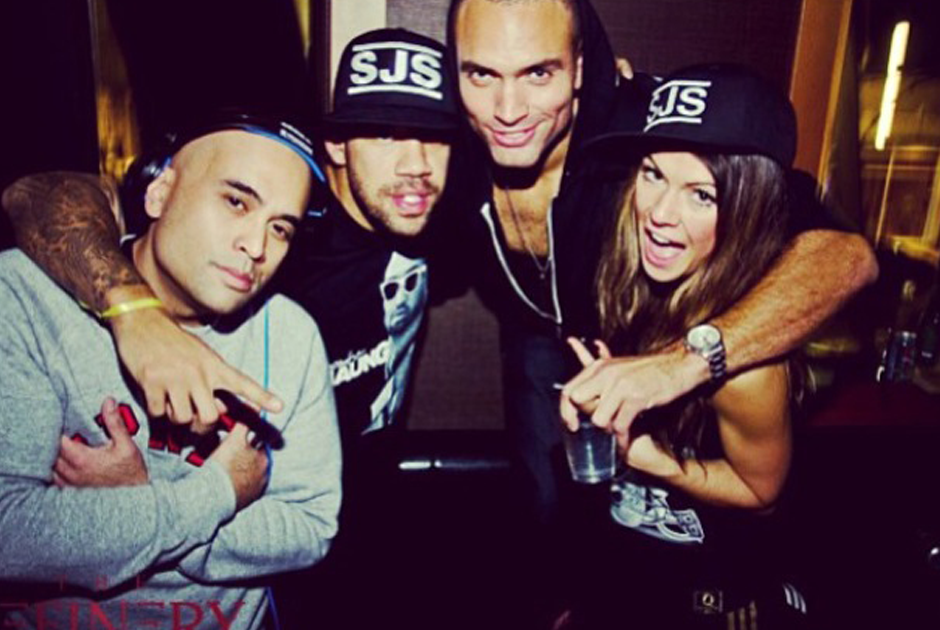 ---